Nicolay & Dart LLC is a law firm concentrating on Illinois governmental and regulatory representation. Its two partners, John Nicolay and Tim Dart, have many years of experience representing premier clients at all levels of Illinois government.
Nicolay & Dart LLC is one of the few firms in Illinois qualified to provide representation in the City of Chicago, Cook County, and the Illinois General Assembly. Formerly partners at Winston & Strawn LLP, our attorneys provide a unique balance of experience that allows them to advocate effectively in any situation. The firm offers intensive, personalized strategy and representation that conforms to the highest ethical standards.
We invite you to learn more about us and the services we provide.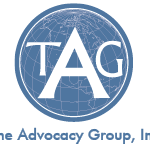 Nicolay & Dart, LLC is a proud, exclusive member of
The Advocacy Group, Inc.